Current Theme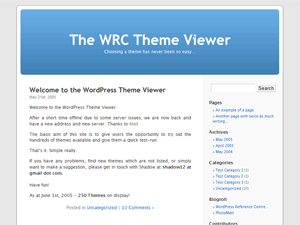 The default WordPress theme based on the famous Kubrick.
All of this theme's files are located in wp-content/themes/default.
Available Themes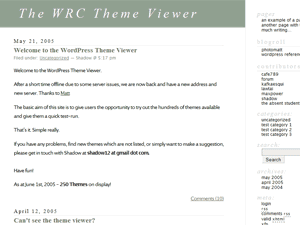 The original WordPress theme that graced versions 1.2.x and prior.
Get More Themes
You can find additional themes for your site in the WordPress theme directory. To install a theme you generally just need to upload the theme folder into your wp-content/themes directory. Once a theme is uploaded, you should see it on this page.